Features

From Pops to Pigskin on Parents' Weekend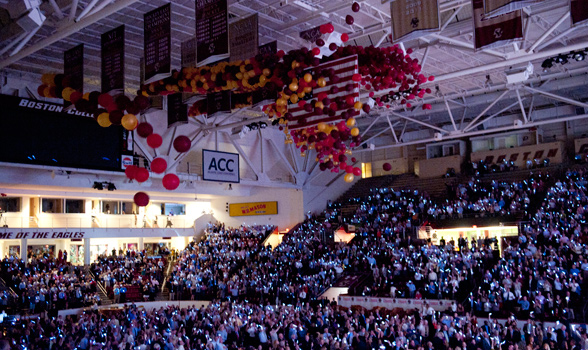 The Pops on the Heights gala celebrates 20 years of BC pride Sept. 28.


One of BC's most beloved traditions turns 20 this year—the Pops on the Heights Scholarship Gala, the festive evening when the Boston Pops Esplanade Orchestra visits Chestnut Hill. Led by conductor Keith Lockhart, "America's orchestra" will fill Conte Forum with music and magic Sept. 28. The concert is a benefit for the Pops Scholars, a long-standing student-aid initiative that enables bright young men and women to attend the University.

Purchase Pops tickets here.

Pops on the Heights is always a highlight of Parents' Weekend, which features a full slate of events and activities designed to give parents a deeper sense of their young Eagle's BC experience. From attending class with students; to reflecting with University President, William P. Leahy, S.J., on BC's enduring mission; to open houses with the deans of each school; to a tailgate barbecue in the great BC tradition before the Eagles kick off against Clemson, Parents' Weekend is packed with fun for all.

To learn more and register for events, visit the Parents' Weekend web site.

Congratulations, Reunion Eagles!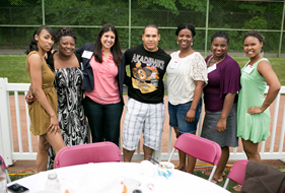 Reunion Weekend brings many alumni back to the Heights to reconnect and reminisce.

To all Eagles whose graduation year ends in 3 or 8, congratulations—you've got a milestone to celebrate. It's your reunion year, and the BC Alumni Association hopes to welcome you back to the Heights for Reunion Weekend, May 31–June 2.

Be sure to check in with the BC Alumni Association throughout the year for information about events and registration, and watch your email for dates and deadlines!



BC Goes to the Head of the Class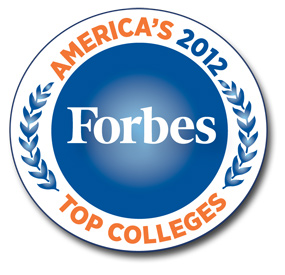 Once again, Boston College found itself in the No. 26 spot on Forbes magazine's 2012 "America's Top Colleges" survey. The annual report, which ranks 650 public and private undergraduate institutions, provides a significant benchmark for higher education excellence. The survey also ranked the University 25th among private colleges and 14th among research universities.

Click here to see the complete list at Forbes.com.



Kuechly Leads Eagles Honored for ACC Excellence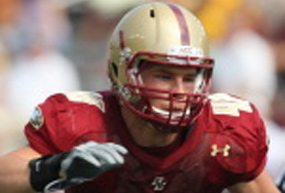 First round NFL draft pick and former Eagle Luke Kuechly '13 wins best all-around award

The Atlantic Coast Conference has named former Eagles junior linebacker Luke Kuechly '13 its Premier Male Athlete of 2011–12. Kuechly is one of the most decorated defenders in ACC history. In his third and final season at the Heights in 2011, he set three NCAA records: total tackles per game over a career (14); total tackles per game in a season (15.92); and assisted tackles per game over a career (6.14). He was drafted ninth overall in the 2012 NFL Draft by the Carolina Panthers. Read more about Kuechly's award.

Eagles Second on ACC Honor Roll

The ACC has released its annual honor roll, recognizing academic excellence by student-athletes during the 2011–12 academic year. BC was ranked second in the ACC, with 369 Eagles named to the list. The honor roll is comprosed of student-athletes who participated in a varsity-level sport and registered a grade point average of 3.00 or better for the full academic year. Read more about Eagles on the honor roll.

Eagles Ready for Kickoff

Football tickets are on sale now! Bookmark the Eagles website for tickets, news, schedules, scores, and everything Eagles.




Lynch Leadership Academy benefactors Carolyn and Peter Lynch '65, P'01, H'95, and director Thaly Germain discussed with President George W. Bush and his wife, Laura, ways to improve school leadership at a roundtable sponsored by the Bush Institute.

Read more about the conference here.

Ed McLaughlin '95 was appointed the athletic director at Virginia Commonwealth University. He had held the same position at Niagara University since 2006, leading the greatest period of athletic success in that school's history.

Read more about McLaughlin's appointment here.

At the recent Magic Johnson Scholars Conference, recent grad and recipient of the 2011 Martin Luther King Jr. Scholarship Angela Donkor '12 received multiple awards recognizing her service and leadership in both the U.S. and her native Ghana.

Read more about Donkor's honors.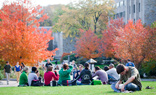 When the leaves start to turn, what do YOU remember about BC?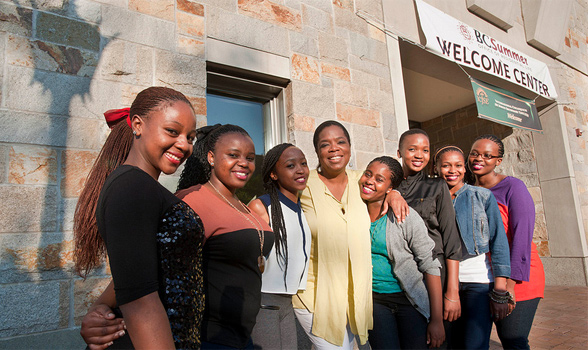 Oprah Winfrey visits graduates of the Oprah Winfrey Leadership Academy for Girls in South Africa, who were at BC for a summer enrichment program spearheaded by former academy leader Joy Haywood Moore '81, H'10, now a director in the Office of University Advancement, with sociology Associate Professor Zine Magubane. Read more. (photo by Lee Pellegrini)