Features

University "Blessed by History"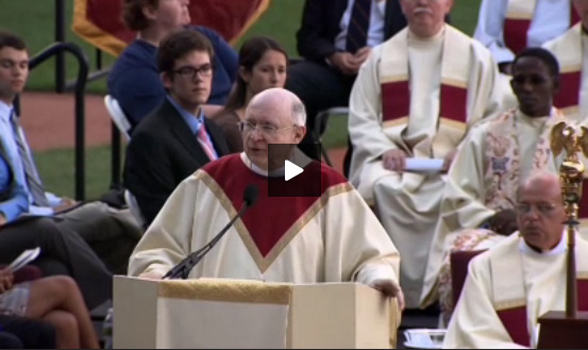 Click on the video above to watch Fr. Michael Himes's homily during the Sesquicentennial Mass at Fenway Park.


The BC community gathered at Fenway Park on Sept. 15 for a historic Mass celebrating the University's Sesquicentennial. More than 20,000 people joined University President William P. Leahy, S.J., and other members of the Jesuit community to launch the anniversary celebration of BC's history and heritage. After the liturgy, attendees had the rare opportunity to walk the perimeter of the storied field.

Check out the media's coverage of the Mass: Boston Globe | Boston Herald | Boston Globe Photos | Boston Herald Photos | AP | WBZ-TV video | Boston Globe video

Happy Birthday, Boston College!

Actor Chris O'Donnell '92 joined other distinguished BC alumni in wishing the University "happy birthday!" See who's lighting birthday candles for BC.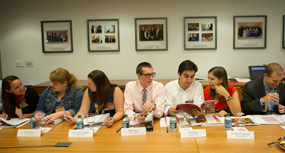 BC GOLD Leadership Council members kick off their activities with first-ever meeting.

The BC GOLD (Graduates Of the Last Decade) Leadership Council was officially launched with an inaugural meeting at the Cadigan Alumni Center. The council was established to increase engagement among young alumni, connecting them more closely to their alma mater.

Council members attended in person and via webinar, hearing from Board of Trustees Chair Kathleen McGillycuddy NC'71 and Senior Vice President for Advancement Jim Husson about the powerful, collective voice that this influential group of leaders can have in leading the University. In the coming months, the council will be proposing program and event ideas and will begin their outreach to classmates and peers.

To learn more about BC GOLD programs and participation initiatives, contact bcgold@bc.edu.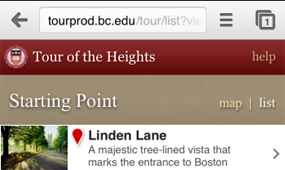 "Tour of the Heights," a GPS-guided mobile tour of the campus, was launched to coincide with the Sesquicentennial Celebration. It can be downloaded as a free app from the App Store and accessed through any smart phone, laptop, or computer at www.bc.edu/tour.

Learn more about "Tour of the Heights" and other historical markers celebrating the Sesquicentennial.

Benefactors Make a New Home for Young Eagles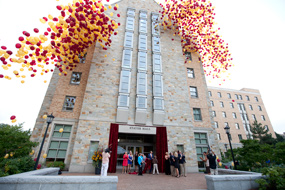 Stayer Hall was officially dedicated on Sept. 7.

The residence hall at 110 St. Thomas More Road was recently named in recognition of the commitment of Ralph and Shelly Stayer, P'14, and family, who have made significant contributions to Light the World: The 150th Anniversary Campaign for Boston College. Located on Lower Campus at the St. Ignatius Gate, Stayer Hall provides a home at the Heights for more than 300 Boston College students.

Ralph Stayer, a member of the Boston College Board of Trustees, is the chairman and chief executive officer of Johnsonville Sausage, LLC, of Wisconsin. He and his wife are the parents of Brooke Beth Stayer-Wagner '14.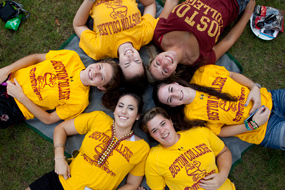 Alumni Day at BC brings together all Superfans of all ages.

Alumni Day at BC Football, BC's newest athletic tradition, brings more fun and excitement to the Heights Oct. 27 before BC kicks off against Maryland. Alumni Day features a guest DJ and student groups performing throughout the day in addition to Baldwin, the BC cheerleaders, and the broad array of FanFest family-friendly activities. The men's and women's basketball and ice hockey teams will sign autographs as well as test your skills with interactive games.

Learn more or register now.

BC B-Ball back in November

The basketball season begins Nov. 11, and tickets are on sale now! Visit the Eagles basketball website for tickets, schedules, player information, and more.





The U.S. equestrian team was accompanied to the 2012 Olympic Games in London by sports medicine specialist Peter R. Donaldson '94. Learn more about Donaldson's Olympic experiences here and here.



Thanks to Stanislav "Stas" Gayshan '04, JD'09, socially conscious start-ups have a home of their own: Space with a Soul, a new collaborative office space in Boston's Innovation District designed to create a thriving community of start-up nonprofits.

Read about the innovative incubator in The Boston Globe.

The judicial needs of homeless individuals are being met in a special "homeless court" in Massachusetts, presided over by Boston Municipal Court Judge Kathleen Coffey, Esq., NC'75, JD'78. Learn more about Coffey's role in providing justice for all here.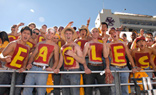 What's the greatest BC tradition?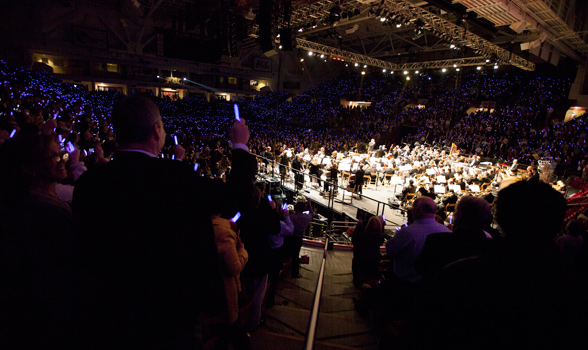 On Sept. 28, the Boston College and Boston Pops Esplanade Orchestras, featuring special guest Harry Connick, Jr., took to the stage to celebrate the 20th anniversary of the Pops on the Heights concert gala. The University's largest annual fundraiser, the scholarship benefit has raised more than $22 million for BC since its inception in 1993, resulting in more than 800 Pops Scholarships for deserving BC students.