Features

University Kicks Off Year of 150th Celebrations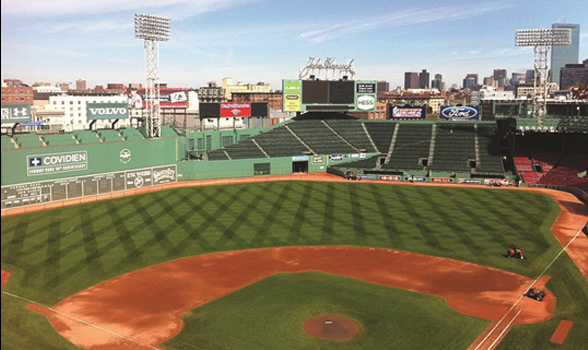 Boston's historic Fenway Park will be the setting of the University's Sesquicentennial Mass.


Boston College turns 150 this year, and its community of students, faculty, alumni, parents, and friends is coming together to mark this major milestone in a big way.

The yearlong festivities will kick off Sept. 15, at 4 p.m., with a Mass held at Fenway Park in Boston. Cosponsored by Boston College High School, this special ceremony, which will be concelebrated by alumni priests and Jesuits, is free and open to all members of the BC family. Sign up today—registration is required.

There are several other programs and events planned throughout the year, including special academic symposia; the Sesquicentennial Speakers series; a student concert at Boston Symphony Hall, featuring our top University music groups; BC's inaugural Founders Day celebration; and various special exhibits held in the University's libraries. There will also be a Sesquicentennial presence at this year's Senior Class Toast, and Reunion Weekend.

Learn more about these upcoming events and all the latest Sesquicentennial news here.

Katherine Gregory, associate professor in the Connell School of Nursing, recently received tenured status. (Photo by Caitlin Cunningham, Office of Marketing Communications)

Boston College has earned a reputation as a university dedicated to producing only the best and brightest in alumni. As BC continues to climb in the rankings—it currently stands as No. 31 in the country, according to U.S.News & World Report, and its professional schools are firmly established at the top of the lists in their categories—its focus on academic excellence remains ever sharp. The University reaffirmed that commitment with last spring's appointment of 13 newly tenured faculty members across seven of its schools and colleges.

Meet the expert faculty who are helping to take BC and its students to the top.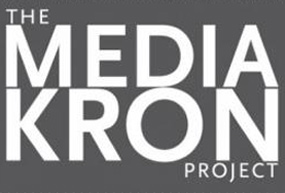 MediaKron might not be a household name yet, but a recent University initiative could change that in the near future.

The web-based teaching application, developed in 2006 by BC's Instructional Design and eTeaching Services Department from a grant given by the Davis Educational Foundation, has enabled faculty to create digital content to support course instruction through secure, customizable sites. MediaKron currently supports 35 projects, primarily in the field of humanities, with BC professors and students communicating on topics that have ranged from the Second Vatican Council to Chinese culture to the art of Walt Disney.

Hoping to take this e-teaching initiative in bold, new directions, Boston College is now sharing MediaKron with six partner universities: Boston University, Bucknell University, Clark University, Dartmouth College, Providence College, and Worcester Polytechnic Institute.

"As the digital world changes and evolves, so do the methods faculty use in their classrooms, labs, and lecture halls on a daily basis," said Rita Owens, executive director of academic technology at Boston College. "MediaKron gives faculty the ability to teach using materials and online tools capable of delivering world-class content to their students. We're looking forward to partnering with these great universities as we develop new ways of teaching in the digital era."

Click here to learn more about the new partnerships and how MediaKron is helping to change the technological landscape of higher education.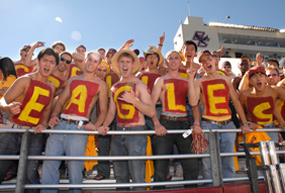 Most Superfans can agree that if there is an upside to the end of summer, it is that it is also the beginning of another exciting season of Eagles football.

This fall, the BC Alumni Association, in partnership with the Boston College Fund, BC Athletics, and the Gridiron Club, is bringing back the ever popular FanFest series. Beginning with the Sept. 1 home game against the University of Miami, alumni and their families and friends are welcomed back for special pregame events, featuring tailgating, family-fun activities, appearances by Baldwin, the BC cheerleaders, and live music.


Pre-registration is required, so sign up for FanFest today.

Then head on over to the BC Athletics page to get your tickets for the games, with special deals for BC GOLD.



Recent alumna Alexis Peterson '12 has earned major recognition from the scientific community; peer-reviewed academic journal Biochemistry published her paper on her groundbreaking research at BC into cell regulation.

Learn more about her findings here.


With opiate drug abuse on the rise, Nick Martel '08 takes a look at its detrimental effects on one community in his new documentary, "Narcotic Misconceptions."

Check out The Boston Globe's coverage on this Weymouth-based film.

In June, Christine Smith '06 won a Daytime Emmy for her work producing the medical TV talk series, "The Dr. Oz Show."

Read more about Smith's honor on WaterfordToday.com.


Who's your favorite BC faculty member?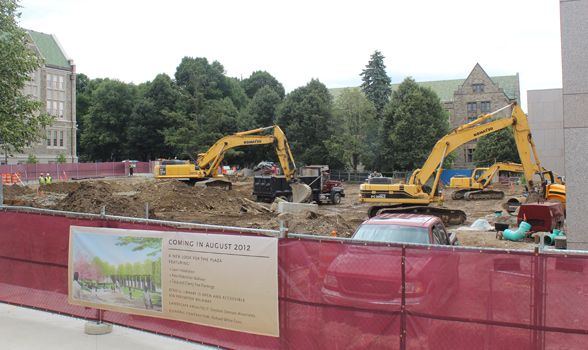 With just a month to go before the start of the 2012–2013 academic year, the University is hard at work, turning the concrete plaza in front of O'Neill Library into a green haven to greet incoming and returning Eagles.