Features


Christmas comes to the Heights for a BC tradition that is sure to bring out the seasonal cheer in everyone. Winter Wonderland—held on Newton Campus Saturday, Dec. 10, from 11 a.m. to 3 p.m.—gives all BC alumni and their families and friends a chance to enjoy photos with Santa, the songs of strolling carolers, horse-drawn carriage rides, craft stations, a petting zoo, and more.

Tickets cost $20 and include attendance for up to five participants of any age. Tickets for additional attendees cost $5 each.

View scenes from last year's festivities.

Click here to register for Winter Wonderland or to learn more about the event.

University Trustee Philip Schiller '82, the trusted executive and a confidant of Steve Jobs, helps lead the company in the wake of the Apple co-founder's passing.

Read more about Schiller's role at Apple, his iconic status in the tech world, and his avid fandom of Boston College ice hockey.


Fr. Gregory Hartmayer, MEd'92, has been appointed by Pope Benedict XVI to serve as the newest bishop of the Diocese of Savannah, Ga., where he will call upon his extensive experience in Catholic education and work in pastoral counseling.

Read more about Fr. Hartmayer and his new role in the church.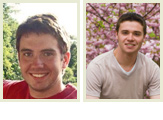 Tedd Wimperis '11 (left) and Robert Kubala '09, two of only 16 Lilly Graduate Fellows selected nationwide, will focus their doctoral work on the connections among Christianity, higher education, and the vocation of the teacher-scholar. The goal of the award is to enrich the fellows' intellectual and spiritual lives and prepare them for leadership roles in church-related higher education.

Learn more about these two young alumni and their fascinating post-graduate work.


BC Honors Its Vets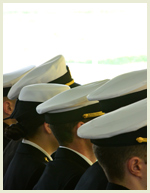 Veterans Alumni Network
Thousands of the University's alumni have served or are currently serving in the military, and many have given their lives in service to the country. In an effort to unite this special group of Eagles and honor their dedication, the Alumni Association has launched the Veterans Alumni Network. This group will plan programming and events for BC's veterans, as well as keep its members updated on the latest news and happenings at the Heights.

Visit the Veterans Alumni Network webpage for more information.

11th Annual Veterans Memorial Mass and Reception
On Nov. 11, the Boston College community will come together for the 11th Annual Veterans Memorial Mass and Reception. Members of the BC community are invited to join our veterans and their families as we honor their commitment to our country. The guest speaker will be Col. David J. Clark '81, USA, Army General Staff G-2, director of Foreign Intelligence and director of the 60th Anniversary of the Korean War Commemoration Committee in the Department of Defense.

Arlington National Cemetery Honors
On Dec. 10, alumni, family, and friends of the University will travel to Arlington National Cemetery in Arlington, Va., to honor BC vets who have lost their lives in service to our country. As part of the Wreaths Across America effort, all BC alumni who are buried in Arlington will have wreaths placed at their graves.

There is currently no official listing of the BC alumni who are buried at this site, so the Alumni Association is requesting any information you may have. These names will be collected and wreaths will be placed at the individuals' graves as part of the larger BC effort to honor all its servicemen and women.

Please email bcvets@bc.edu with information regarding BC veterans buried at Arlington National Cemetery.

Fallen Soldier, Alumnus Memorialized
On Nov. 6, the Armed Forces Reserve Center in Ayer, Mass., will be named in honor of Major David S. Connolly '94—who was killed in a helicopter crash in Afghanistan in 2005. He was the first graduate of the University's ROTC program to lose his life in hostile action since the Vietnam War.



A Balancing Act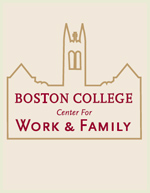 Managing the stress that comes from both professional and personal commitments—especially during the holidays—can be daunting. Jennifer Sabatini Fraone, an assistant director in BC's Center for Work & Family, provides 11 tips to make life easier at home and at the office in the Boston.com photo article, "How to juggle the work-life balance."

Tips for Managing Your Work-Life Balance
1. Manage your technology, don't let it manage you
2. Think about what's important to you and create priorities
3. Recognize you can't do everything
4. Be agile and mobile: demonstrate you can get results without sitting in the office
5. Acknowledge and support your peers and their lives
6. Take a break to refocus
7. Manage your boundaries
8. Love your life
9. Give back to others
10. Don't be afraid to speak up
11. Negotiate with your spouse or partner

To explore these tips in more depth, visit Boston.com.

Click here to learn more about the Center for Work & Family, which was established in 1990 to enhance the quality of life of today's workforce by providing leadership for the integration of work and life.

Superfans' Super Deals


The Ultimate Road Trip
On Nov. 19, BC is heading to South Bend, Ind., to take on archrival Notre Dame in the football showdown of the season. Despite a tough season for the Eagles, the BC vs. ND rivalry is as strong as ever, and the Alumni Association wants you to be part of the action.

The affordable road trip packages include two nights at the Westin Chicago River North; a welcome reception Friday evening, Nov. 18; round-trip transportation from hotel to train station to Notre Dame campus; admission to the official BC pregame event at Notre Dame Hospitality Village; football game ticket; and more.

Check out www.eaglessportstravel.com for more details and package pricing.

Buy your package today!

Finding your own way to the game?
Register for the pregame event, which will be held at the Notre Dame Hospitality Village. Join fellow alumni, parents, and friends as they gear up to cheer on the Eagles for a heart-pumping matchup with the Fighting Irish.

Get more information about and register for the official BC vs. ND tailgate today!


Men's Ice Hockey and Basketball Luxury Boxes
Thanks to the Flynn Fund, luxury suites in Conte Forum are now available for selected men's ice hockey and basketball games. These recently renovated suites include eight game tickets and two preferred parking passes, with food and beverages available for an additional cost. In the suites, fans have the opportunity to experience the game while enjoying amenities, such as an in-game waitstaff, premium food and beverage service, refrigerator and wet bar, private suite-level restrooms, and LCD televisions with cable. Packages also include two courtside seats or a tour of the hockey locker room with a suite purchase.

Call Webb Milward in the Flynn Fund at 617-552-8985 or email him at webb.milward@bc.edu for more information.



Raise Your Test Scores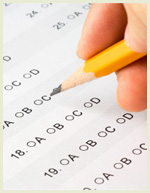 If you're applying to graduate schools and dreading the entrance exams, BC can help with test preparation courses taught by experienced faculty members whose primary focus is to incorporate the most efficient test-taking strategies. The courses, which cover content from the GRE, GMAT, LSAT, and NCLEX, are taught using past exam questions. This format allows students to familiarize themselves with question types that will appear when the exam is taken at a later date. Simulated materials are also used to teach question and strategy types.

Each class concentrates on critical skills necessary to enhance performance: test-taking techniques, time management skills, logical reasoning, verbal skills, reading comprehension, math competence, and writing skills.

Students who require additional assistance can attend office hours or schedule individual appointments with their instructor. Classes are held on Boston College's Middle Campus and include an offer to retake the course for a $35 registration fee, if a student's desired results are not achieved the first time around.

Click here for more information about course details, schedules, and pricing.



Features Follow-up from October

The Haunted Heights: BC Ghost Stories

The Heights Hound

In the late 1970s, I recall seeing a small beagle hanging around Upper and Middle Campus. She bore only a leather collar with the name "Lois" written on it. She loved BC, and the students loved her. A lame hind leg hindered her as she advanced in years, but that did not stop Lois from roaming all over the campus and becoming a favorite sight for many undergraduates.

In the early 1980s, Lois was no longer seen trotting across the Heights. However, it was said that at times the ghost of a friendly, small dog would appear in O'Connell House. I was in graduate school then and heard these stories from residents of O'Connell House, so the source was reliable. I was quite certain that it had to be Lois. If dogs have spirits, hers must still reside on Upper Campus.

Edward Caliguri '81, PhD'86


The Haunting of O'Connell House

The summer prior to my junior year, I lived in O'Connell House with a few of my good friends—in addition to a handful of other BC undergraduates and graduate students. The house often creaked and groaned oddly and was home to a number of mysterious locked doors and suspicious rooms—the perfect setting for a ghost story.

We had heard a lot of stories about spirits haunting Upper Campus from former residents of O'Connell House, but we never truly believed them. That is, we never believed them until we encountered the ghosts ourselves.

Many of us were awed by powerful electrical surges where the lights in the main foyer would randomly turn on as we walked through the room. Since there were no motion sensors, we chalked the phenomenon up to old wiring, but we were suspicious because the lights always seemed to flash on at the weirdest times.

If that was not convincing enough, two of our housemates actually came in contact with spirits. One claimed she saw a dog on a few different occasions, specifically, under a desk in a second floor office. Another claimed she used to hear children's voices outside her bedroom at the back of the building. Ghost hunters that visited O'Connell House later confirmed that the spirits of a dog and a little boy were haunting the house.

Personally, I had one encounter that left me chilled to the core. Three of us shared a room on the second floor at the front of the building. I was alone in our room one night and randomly awoke just after 3 a.m. I had the feeling that I was being watched, and my eyes were drawn to the closet that sat open on the other side of the room. There was a faint light coming from the closet, eerily glowing and shimmering simultaneously. I quickly spun around to look at the windows, but the shades were all drawn and no light was leaking in that way. When I looked back to the closet, I heard the faint sound of two metal hangers banging together.

All of a sudden there was a noise downstairs as one of my housemates returned home. The glimmer in the closet began to grow brighter and then it moved, passing the opening of the closet and disappearing through the side wall. My roommate walked through the door moments later, but he didn't believe what I told him I had just seen. That night still haunts me to this day.

Christopher Martin '04, MA'06


66 Ghosts

The two buildings at Boston College that have inspired the greatest number of ghost stories are O'Connell House and the 66 Commonwealth Avenue residence hall. The far more credible tales of hauntings originated from residents of 66 Commonwealth Ave.

66 was originally a nursing home run by a religious organization—one BC faculty member regularly referring to the building as "God's waiting room." Eventually, the members of the religious order that lived in and managed the building were no longer sufficient for the work, so the organization sold the building to BC.

When BC officials toured the site, they found that the basement area closest to St. Ignatius had been the embalming room of the nursing home. Once residents moved in, they began telling tales of the spirits of the building's former residents still haunting the halls. Although I never encountered one myself, I do believe there is some truth in all the stories I have heard.

Anonymous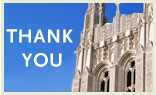 Who do you thank most for making your BC experience unforgettable?

In the News

Maroon and Gold ... and Green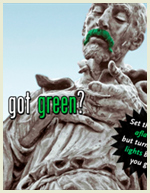 In 2010, Vice President and Special Assistant to the President William B. Neenan, S.J., was the first in a series of high-profile campus figures to sport a green moustache as part of "Got Green?"—BC's campaign to raise awareness about energy conservation. The latest figure to adorn the infamous green moustache is none other than St. Ignatius of Loyola, whose statue on Middle Campus is shown here.

Clearly, this message of earth-friendliness is resonating. Multiple student groups and offices, most notably Facilities and Services, the Undergraduate Government of Boston College (UGBC), and EcoPledge, have shown their support for "Got Green?," and their commitments to moving BC toward a fully sustainable campus have yielded positive results. Last year, despite a colder than average winter, oil and gas consumption on campus decreased by 6 percent, according to the University's energy manager, John MacDonald. In addition, BC came in 3 percent under its 2010 energy budget thanks to conservation efforts.

Alumni are also heeding the call to conserve energy and think more about environmental issues. The Boston College Energy and Environment Alumni Network (BCEEAN) currently has more than 500 members and is growing steadily. The shared-interest group welcomes members of the BC community who are interested in energy and environmental issues.

Want to save big on energy consumption through small, everyday changes? Visit www.bc.edu/green for more information.

Read more about "Got Green?" in The Boston College Chronicle.

Learn more about BCEEAN and get involved.



C21 Goes Mobile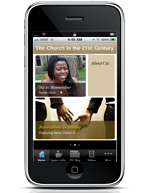 The new Church in the 21st Century (C21) smartphone app is a unique, tech-friendly, and free way for students, alumni, and parents to bring their spirituality with them everywhere they go.

The app, compatible with iPhone, iTouch, and iPad devices, was designed to make C21 events and information more accessible, especially to undergraduates. Features such as Engage! help you discover service, leadership, and faith formation opportunities at the Heights or submit questions and comments to Campus Ministry and C21 leadership.

Additional features include "God in Scene," which allows users to upload an image and accompanying text that represent God's presence, and "Pray for Me," which accepts prayer requests. Videos, news stories, podcasts, the University prayer map, and more are also available through the C21 app and mobile website.

For Droid and Blackberry users, visit the C21 mobile website for similar functionality and content.

Check out the free app by searching for "Church 21" in the App Store.

Learn more about the C21 app, mobile site, and more in The Boston College Chronicle.